Installation
---
To begin, locate the EXP.zip file on your computer. This file will need to be uploaded to Microsoft Teams.
Navigate to the Microsoft Teams admin center
Navigate to Teams apps → Manage apps
Press the + Upload button
Upload the application .zip file from your computer
After the application is uploaded, proceed by launching the application please.
Return to Microsoft Teams and click on the ellipsis (…) symbol on the left sidebar
Navigate to More apps → Built for your org
Click on the EXP application
Open the EXP application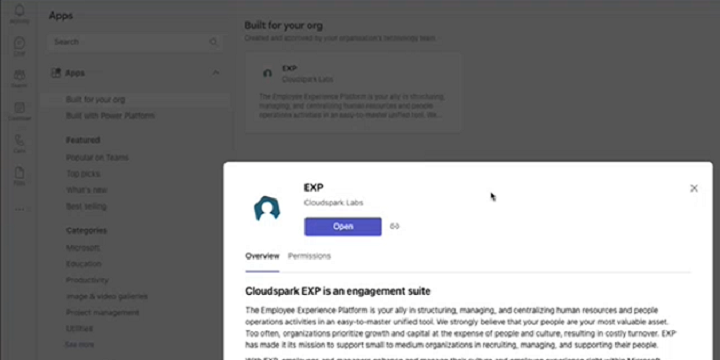 Before you are able to use the EXP application, you will need to complete the authentication and authorization process.
Upon launching the application, you will be prompted with a request for additional permissions. Select Continue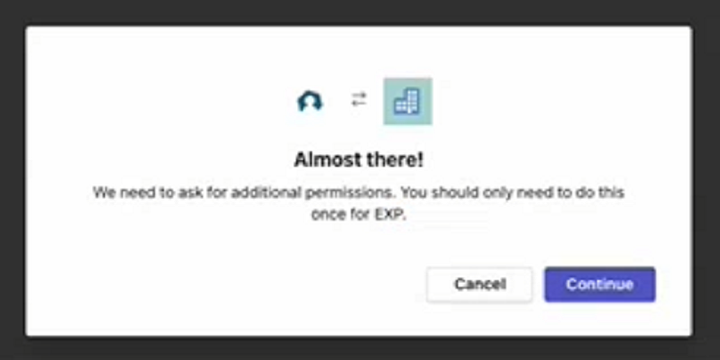 Accept both pop-ups and wait for the app to process information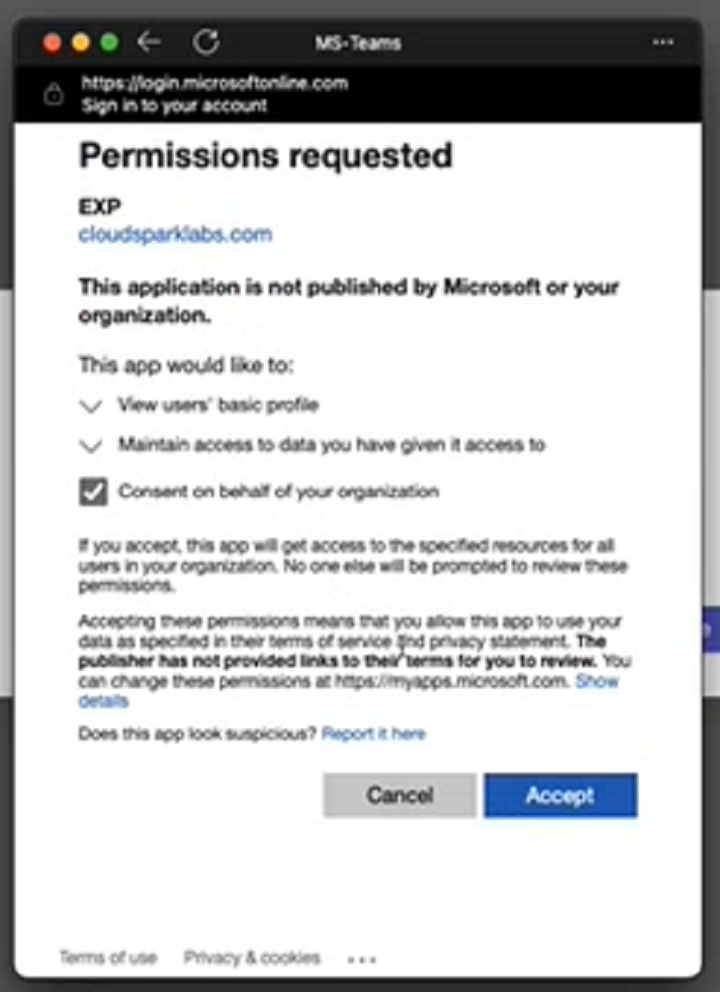 The EXP App will then begin loading.
---